This is a free apps that enable you to edit your photographs, creating collage, etc.
Step 1: Browse for Fotor
Fotor photo editor for Windows can edit your photos in a number of ways, from basic editing to adding filters, try it now.
Step 2: Download and install
Step 3: Run Fotor
You may find this opening page, for instance, you would like to create a collage, click the button "Collage".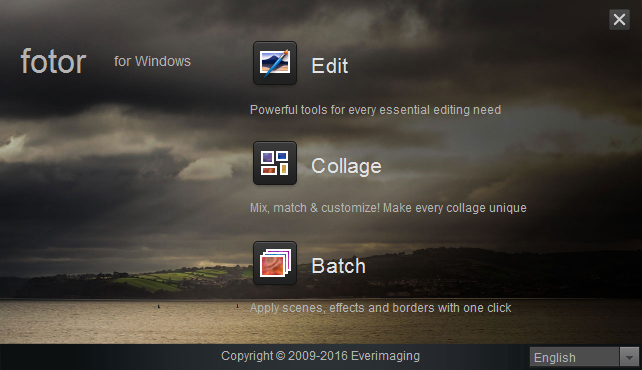 Step 4: Create your work, for example Collage
i) On the left panel – Add photos from your computer (document, ect.)
ii) On the right panel choose template that determines the type of combination to be used.
iii) Drag the photo into the middle workspace to construct your collage, edit if necessary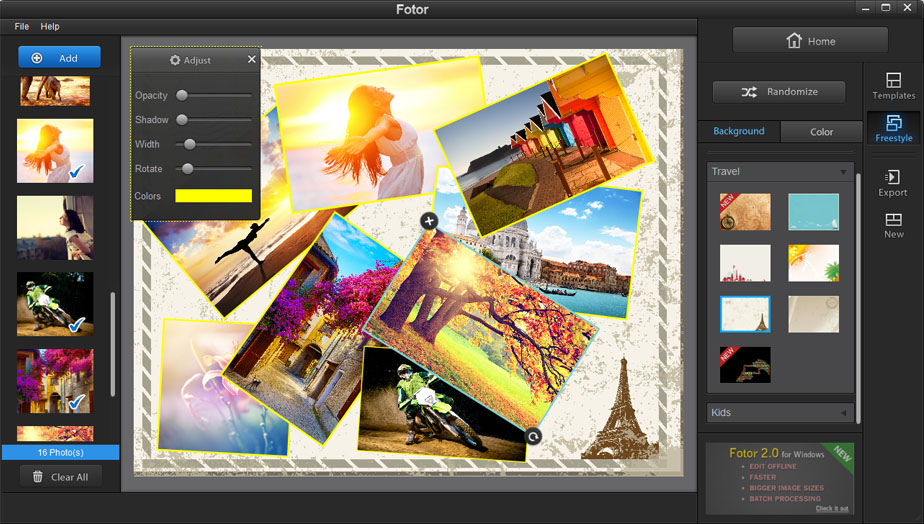 iv) Click the Export button on the right panel to choose the way you want your output to be. You may choose to save to the computer, share with FB, etc.
You may CLICK HERE to read the User Guide.